🇺🇸
Atlantic Oceanic LLC
bubble curtain support
---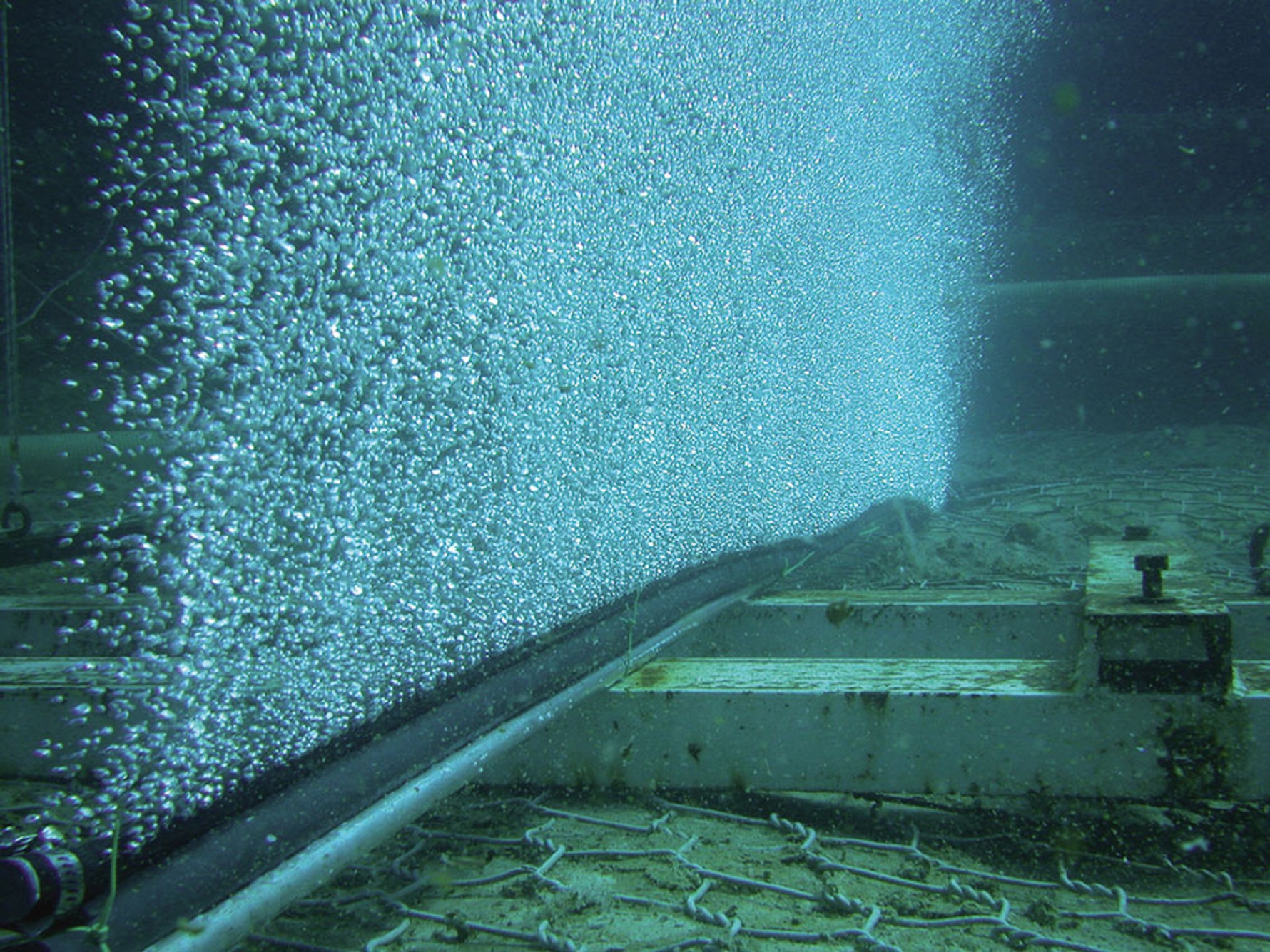 Atlantic Oceanic and Atlantic Wind
Bubble Curtain Operations are the modern approved method of subsea acoustic environmental protection.  A pipeline is laid on the seabed surrounding the noise source (i.e. dangerous noise levels such as foundation piling operations) and air is then pumped through the pipe via small, evenly spaced nozzles into the water.
Air bubbles rise up from the seabed to the surface creating a curtain of bubble.  Sound waves are 'caught' in the curtain, reducing noise travel by up to 80%.
Atlantic Oceanic and Atlantic Wind have the deck space and the rear pipe chute, ideal for bubble curtain equipment mobilisation and pipe deployment.
USA
Atlantic Oceanic LLC
174 Union St
New Bedford
MA 02740
USA
UK/EU
Atlantic Oceanic (UK) Ltd
1 Temple Bar Business Park
Strettington Lane
Chichester PO18 OLA
UK
US Contact
+1 857 256 0014 (recep)
+1 617 780 2533 (sales)
UK/EU Contact
+44 (0)1273 09 93 70 (recep)
+44 (0)1273 12 10 72 (sales)
General
info@atlanticoceanic.com