Atlantic Oceanic technical management
Our team 
---
The people and shared experience behind CSTML.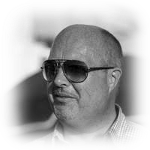 Paul Crowther
Consultant Manager Atlantic Oceanic LLC (US) & CEO of Castle Ship Technical Management Ltd (UK)
Experienced Corporate Director (Public board Exec & Non-exec)
Ship's Master & Yacht-Master
Aircraft Pilot (CAA/EASA certified)
Technical, Aviation, Marine, Engineering & Subsea solutions
Commercial diving and subsea salvage expert
30 years and 46 vessels experience in ship owning and management
Legal & Contracting: Commercial, Marine and Aviation law.

 Paul also sits on the governance board as a trustee on of a global deep sea research charity.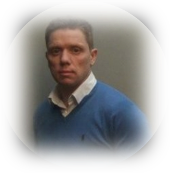 STEVE GRAY
(MD Atlantic Oceanic Technical Management UK)
8 years' experience in business and vessel operations manager

Range of vessel certification, engineering and delivery to class survey, including numerous vessel dry dockings

Fully implement the design, installation, certification of multiple ships dynamic positioning systems

Operations and maintenance manager of subsea tooling systems and project delivery

Bachelor graduate of leadership and management at Northumbria University

Prince 2, ITIL, ILM   

22 years serving in HM Forces with the Royal Signals
USA
Atlantic Oceanic LLC
174 Union St
New Bedford
MA 02740
USA
UK/EU
Atlantic Oceanic (UK) Ltd
1 Temple Bar Business Park
Strettington Lane
Chichester PO18 OLA
UK
US Contact
+1 857 256 0014 (recep)
+1 617 780 2533 (sales)
UK/EU Contact
+44 (0)1273 09 93 70 (recep)
+44 (0)1273 12 10 72 (sales)
General
info@atlanticoceanic.com